Sony unveils its first solar powered and manually chargeable radio, the ICF-B88

Radios might seem a little old fashioned now, but these devices that have kept the world entertained right since the transmission of digital signals were made possible, can prove to be quite handy in numerous situations. Technology giant Sony understands the usefulness of this friendly little device and has given it a green edge. The company now proudly boasts the ICF-B88, its first solar emergency radio that will be made part of a manually-powered device series.

The camera sports a hand-crake, using which, a person can charge it up with electricity! This electricity can also be used to charge up a Sony Xperia smartphone and a bunch of other devices when connected. And that's not all. The ICF-B88 sports solar panels to soak in the sun's energy whenever possible and can also be charged with USB charging adaptor. Cranking the device for a minute enables you to use the radio for up to 75 minutes for AM and 50 minutes for FM.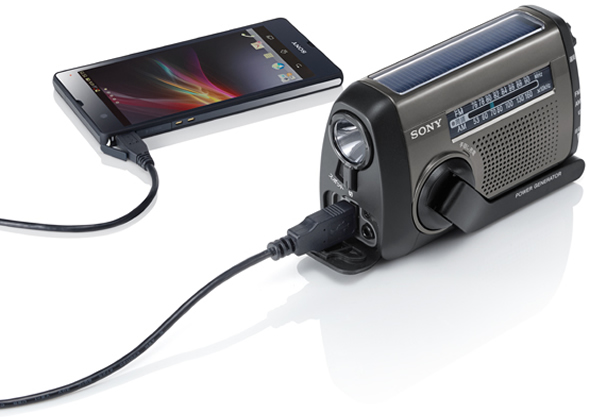 [Via – Sony]