Solar-powered Sun & Cloud digital camera also powers up with a hand-crank!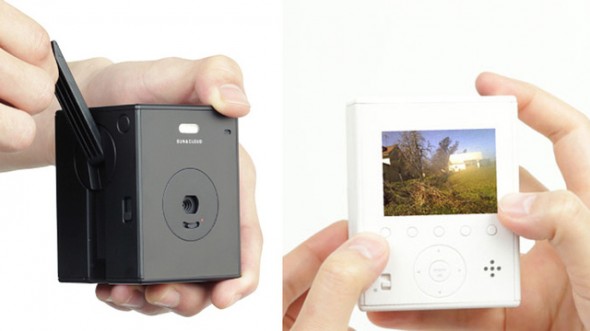 While most shutterbugs settle on batteries to power up their cameras, Superheadz Japan has come up with an environment-friendly way of taking pictures! Called the Sun & Cloud camera, this one uses renewable energy to power up and is an eco-conscious shutterbug's dream come true. Inspired by retro photography and given a dash of the digital world, the Sun & Cloud camera uses solar panels on its top that self-generate energy to power up this beautiful device. And that's not all. If the sun does decide to hide behind those fluffy clouds, this camera can also be charged up with a hand-crank. Capable of taking both pictures and videos digitally, the Sun & Cloud also hooks on to USB ports to juice up and for data transfer.

The camera features a 3 mega pixel lens with 3 different shooting modes of normal (150cm range), portrait (60 ~ 150cm range) and macro (25 ~ 35cm range). With a powerful LED light that enables night shots, this camera measures in at just 6.0 x 6.0 x 8.0 Inches, weighing around 200g. The Sun & Cloud is available for $199 a pop.