Samsung's energy efficient 18.5-inch LCD consumes just 6.3W of power

Samsung are taking the concept of eco-friendly computer monitors to a whole new level. The Samsung Electronics Co Ltd has come up with a greener LCD screen, an 18.5-inch LCD display. Unlike its peers, this screen consumes a relatively low amount of energy, just 6.3W, and was shown off at the SID 2010. And if you're wondering how low the power consumption of this screen really is, get a hold of this. At the display booth, this LCD was connected to a computer's USB2.0 and powered entirely by it.

The firm plans to start production of these screens by 2011. So what makes this LCD consume less? An improved transmittance of the panel and the luminance efficiency of the backlight do the trick. The only hitch is a decreased life span, just 30,000 hours, unlike the 50,000 hours LCDs nowadays boast. But then again, for all its energy efficiency, that's just a minor setback.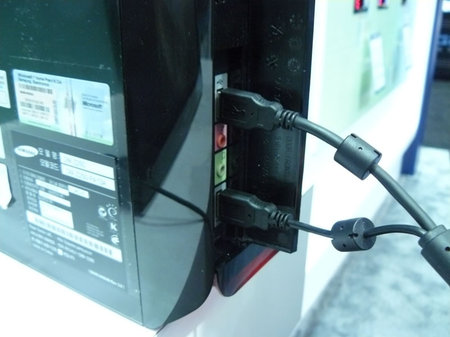 [Techon]