Refrigerator that nurtures and grows plants

You wish you could grow those lovely green vegetables in your garden but your knowledge of gardening equals that of a troll? You can now fulfill that wish of yours, thanks to this new innovation designed and developed by Hanna Sandström with Green Fortune & Whirlpool. Known as the Kitchen Garden, this system is not just a refrigerator, it also lets you grow a plant in your kitchen. It nurtures a seed to a plant though it is limited only to green leafy vegetables and herbs, so don't try growing an apple tree in there. The system helps prolong the plants life and gives them a chance to grow and flourish by automatically providing it with light and water.

Play around with the settings and trays and grow yourself a plant fit for consumption. This will be an ideal kitchen appliance for those concerned about their health and prefer green food or those who simply love growing plants.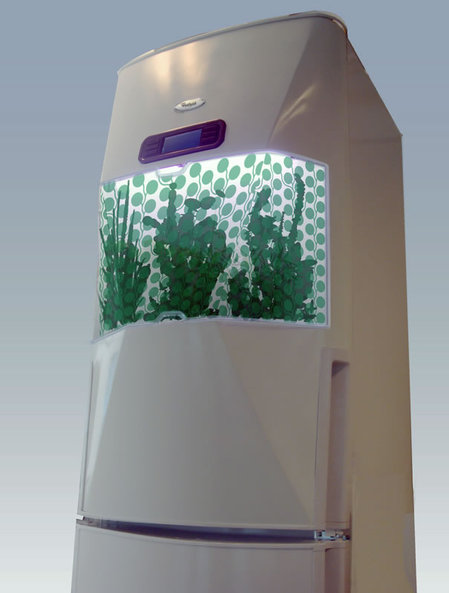 Via – [Designlaunches]