The Netherlands replaces streetlights for glow-in-the-dark road markings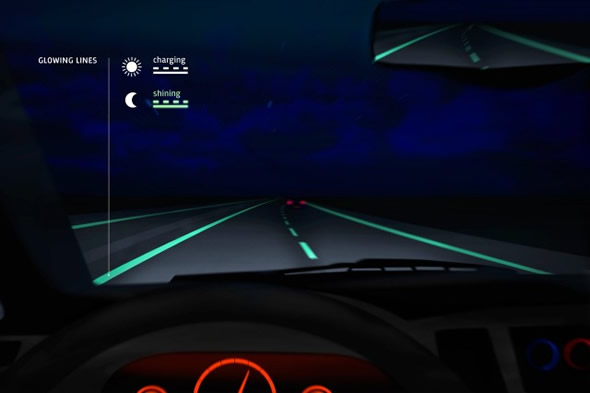 Streetlights use bulbs, bulbs use electricity and the generation of electricity does have an environmental impact that's quite damaging. This is why the Netherlands has decided to replace streetlights with an energy-efficient and eye-catching way to light up its roads. Light-absorbing glow-in-the-dark road markings have now found a home on a 500m (0.3 mile) stretch of highway in the region, designed by Studio Roosegaarde.

The road markings soak in daylight and glow at night, emitting a radioactive green glow. Roads with these markings are indeed a pleasant surprise and look right out of a sci-fi film. The markings have been made on the N329 highway in Oss, using photo-luminescent powder that is integrated into the road paint.
[Via – Ars-Technica]