Fresh Chair park bench soaks in solar energy and creates a cooling mist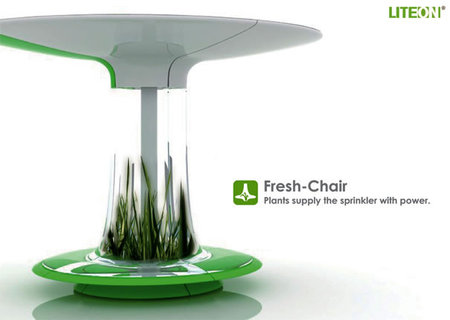 Park benches have mostly stuck to being simple, really simple, until now. Here's a park bench that might just intimidate you at first, taken that it looks just great and seems more like an art sculpture than a piece of park furniture. Designed by Yi-Miao Chen, Je shin Wang, Ssu chen Liu, Yun Chang, Yu jay Chen, Ching-Chang Chuang, Shaio-Chung Cha &Yu-Hung Chien, the bench christened the Fresh Chair soaks in the sun from that enourmous disk atop, that also shades you from the sun's rays. The energy harnessed is then used to power up some ambient LED lighting at night. That's not all. The bench also produces a cooling mist during summer to cool your nerves.

An innovative touch given to a piece of furniture, this one also has a bunch of green buddies growing to give you company while you rest.


[Yankodesign]