Eton unveils two solar powered Rukus boomboxes at CES 2013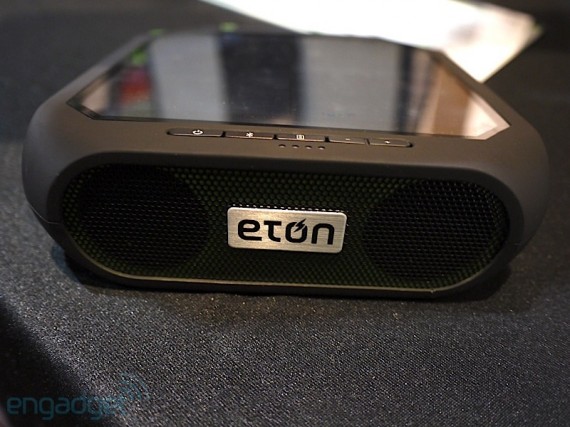 If you've been looking for a fantastic way to blast out those beats in a clean and green manner, here's one you're bound to find interesting, the Rugged Rukus! Designed by Eton and unveiled at CES 2013, the Rukus is a solar-powered Bluetooth boombox that can be carried to the outdoors. The Rukus sports an IPX-4 shell that makes it shockproof and water proof. While the Rugged Rukus is a smaller entertainment solution for the outdoors, the Rukus XL sports a 72-square-inch solar panel.

The Rukus XL sports a triangular body and a flip-out solar panel with six speaker drivers pumping out music. While the Rugged Rukus will be released in the first quarter of the year with a price tag of $99.99, the Rukus XL will show up later in the second quarter for $199.99 a pop.
[Engadget]