Coca-Cola introduces an electricity-free refrigerator for cola cans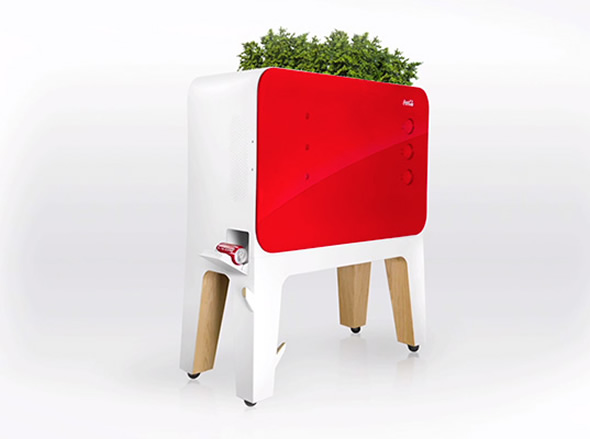 Coca-Cola is no stranger to green endeavors. The soda giant has proven its green mettle yet again with a one-of-a-kind refrigerator that we'd like to see every time we reach for a Coke at a store! Called the Bio Cooler, this refrigerator uses no electricity or batteries to cool soda cans. Instead, the little dispenser uses ancient technology reliant on evaporation and mirrors that work together to cool drinks! And that's not all. This fantastic technology works better as the temperature outdoors gets hotter.

This refrigerator was first introduced to the off-grid town of Aipir, Colombia, with temperatures soaring to 115 degrees. A chilled can of Coke in an area like this is a welcome change to parched throats and the fact that this refrigerator needs no grid connections to cool soda cans makes it an unbeatable concept! The cooler was developed by Leo Burnett Colombia along with the International Physics Centre.
[Via – Inhabitat]