Charge your handheld devices on the go with the nPower PEG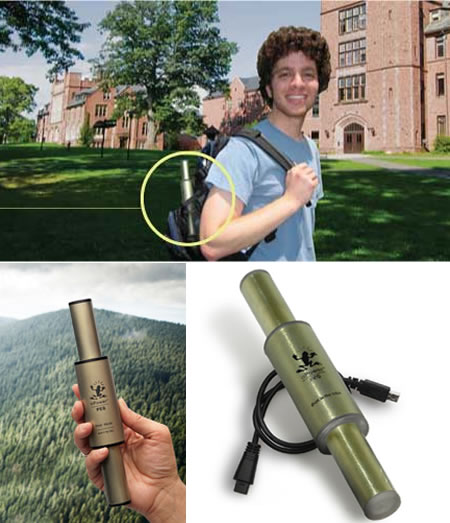 Your phones out of charge and you can't spot a power outlet a mile away. Well, you need not worry about losing out on communication anymore, not with the nPower PEG around. This one makes sure that all your hand-held portable devices remain charged up and ready to use, on the go. Here's how it works. The nPower PEG simply needs to be placed in a briefcase or backpack or just about any bag that you carry along. The nPower PEG continuously top-off its internal battery, constantly providing power. The world's first passive kinetic energy charger for hand-held electronics, this one also generates energy by simply shaking it.

And with this, the power outlet isn't the ultimate and only way of charging up your portable device!