Casio unveils solar powered watch that juices up using the sun

Casio are pretty renowned for their G-Shock and Oceanus series of wristwatches. The company has now come up with a new time keeping device, powered by energy right from the sun. The watch was shown off at Casio's booth at the Eco Product 2010, and uses a solar panel strategically placed just behind its face. The watch uses up just 6.2W of energy! Unlike the other wristwatches we're so used to using, and relying on to keep time for us, the Casio solar powered watch uses no batteries whatsoever, and just keeps functioning on and on, till you probably end up losing it, damaging it, or till the sun dies out.

Don't try wearing this in a dense rainforest and expect it to keep time for you. You're just going to end up disappointed!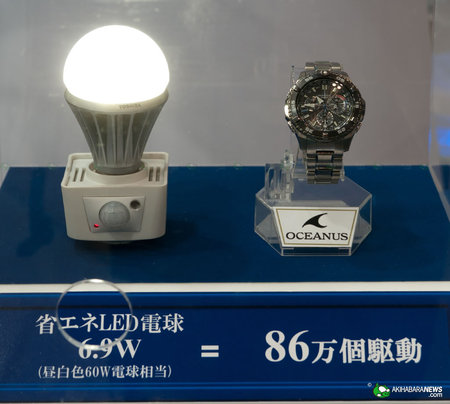 [Akihabaranews]