3D phone with photovoltaics to power up developed for LG by Petr Kubik

3D televisions have created quite a buzz around recently. The experience of watching 3D movies at home seems fascinating to quite a few. How about sliding through your contacts, on your mobile phone, in 3D! Well, the practicality seems pretty offbeat, but then again, gadget geeks would drool themselves silly with something like this. The 3D Mobile Phone, by Czech designer Petr Kubik, is a phone, designed to function in 3D. Designed and developed for LG, the phone measures 66 x 133 x 14mm, with an expandable touch screen.

The expandable screen slides out, with increased dimensions of 177 x 104mm. so what makes this futuristic LG green? Photovoltaics! With a few in the back of each panel, the phone can use sustainable energy to power up. Using an interactive stylus and 3D goggles, neatly tucked into the phone, a user can experience the true magic of 3D calling! And yes, you can store 3D movies and 3D photographs on this green device for LG.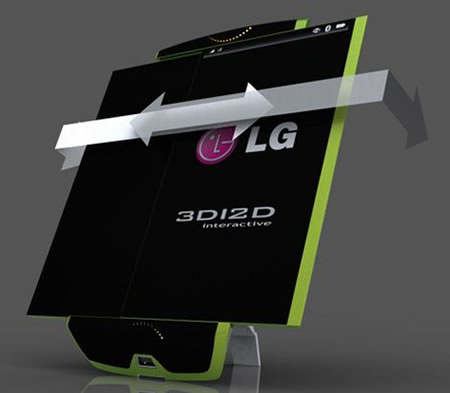 [TheDesignblog]