At IFA 2020, Bosch Smart Home will be presenting their SmartGrow Life. SmartGrow Life is an innovative, all-in-one indoor gardening system for growing herbs, greens, and even tomatoes at home. Thanks to its patented lighting and irrigation technology, users can grow healthy and aromatic plants that contain four times as many vitamins as the herbs all year round.
In addition to providing fresh greens, SmartGrow Life is an eye-catching complement to any kitchen counter or table and can even be mounted on the wall. Following the sustainability principle, all materials used for the device, accessories, and packaging can be reused, reprocessed, or recycled.

From blazing fires in Australia to rising ice melting and rising seawater, it's clear to see that the planet is experiencing chaos in 2020. In order to mitigate the effects of climate change, it's imperative that we all come together to make a difference. If your goal for 2020 is to be kinder on the planet, we're here to help.
In this post, we'll discuss some easy ways to reduce your carbon footprint this year.
Reduce, reuse, recycle, repurpose
If you consider yourself an environmentalist, you've likely heard of the "3 R's" reduce, reuse, and recycle, but there's another "R" that can help you reduce your carbon footprint this year. Repurpose! Here's how you can demonstrate each:
Reduce: Stop buying things you don't need! Food waste is one of the biggest offenders of climate change. As we continue to buy more and more food, we're signaling to farmers and manufacturers that we need more than we'll actually use. More food production means more equipment used and more energy wasted. Try to make a habit of going to the grocery store more frequently so that you only need to buy the amount of food you need for a few days rather than a whole week or more.
Reuse: Instead of relying on the convenience of single-use items, consider buying things that can be reused. A reusable water bottle or a reusable shopping bag can limit how much you rely on plastic items on a daily basis. Plastic is bad for the environment for several reasons, but two of the main issues are that its production contributes to carbon emissions and standard plastics are not biodegradable.
Recycle: Speaking of plastic, it's time to start recycling! If you haven't been recycling already, what are you waiting for? Cities and states all have their own guidelines for what is and isn't recyclable, so be sure to check with your place of residence before mixing non-recyclable items into your recycling receptacle. If your residence doesn't provide recycling services, you might consider using a private recycling service.
Repurpose: The last time you decided to throw away or get rid of a piece of clothing or toss food, did you take the time to think about how else you could use the item before ditching it? Repurposing is an easy way to reduce your waste. Let's say you have a dress that doesn't quite fit right anymore, think about turning it into a t-shirt instead of tossing it right away.
As for food, oftentimes we're too quick to throw out items that still have a shelf-life. Wilted greens, for example, can be mixed into smoothies, cooked into an omelet, or frozen for later. Next time you're thinking about getting rid of an item, think carefully about whether it could actually have a second life.
Consider alternative energy
If you want to take a stronger approach to fight climate change, reconsidering how you source energy is a great place to start. There are many different types of alternative energy solutions these days, including solar, wind, and hydro energy. Solar energy is by far the most common for residential use and it is easy to implement. What's more, solar energy is good for the planet and your wallet!
There's a big misconception that installing solar power is way too expensive and labor-intensive, but there are several resources out there that can help you make the transition. PACE financing is one option that homeowners can take advantage of to help them afford the upfront costs of transitioning to solar energy. There are also a number of tax benefits that can help lower the financial burden.
Drive less
Another really effective way to do your part for the planet is to drive less. Whether you use public transportation, walk, bike, or use a carpool service, having one less vehicle on the road will certainly make a difference!
If you needed any more motivation than the safety of the planet, there are even apps that pay you to walk to work.
Final notes
In this time of climate crisis, it's important that we come together as citizens of the world for the longevity of this planet. Use these tips in your day-to-day routine and convince some friends to join you in your mission!

Today, many factories are producing carbon emissions and polluting our environment with greenhouse gases. They need to find a solution to cut down their carbon emissions and help to practice proper waste disposal so that they don't contaminate the drinking water that we have left. Believe it or not, factories and industrial manufacturing companies have made up nearly 50% of our current greenhouse emission which is causing our earth to heat up and cause our ozone to deteriorate. What can we do to stop this from happening? Well, here are five things companies and factories need to start working on to create a safer environment for people to live in.
1. Wear Plates
Wear plates are items used in industrial manufacturing that are expendable. They prevent excessive damage to expensive equipment so the equipment does not have to be replaced so often. A wear plate is made of a type of abrasion-resistant steel. It is very durable under harsh conditions and the impact applications in manufacturing. By not having to replace machinery as often, it cuts down on energy costs. It will save companies money in the long run.
2. Wood Production
There were so many trees in the world years ago, but due to many people using paper, folders, and other wood-based materials, the world's trees are dying out. Today, the oxygen levels in our atmosphere are the lowest they've been in the history of the earth. On top of that, carbon dioxide levels are rising higher on our planet. To stop this, we need to stop using wood-based materials and create a cleaner environment. Factories can put on a charity to help promote planting trees. This is a problem everywhere, but especially in the United States.
3. Facility Upgrades
These upgrades are necessary for companies and facilities to stop creating waste, and stop letting an overflow of carbon emissions out. These upgrades in factories include programmable thermostats so that the companies can set the temp and never mess with it to make sure that the temperatures are controlled. They also can be used to cut down energy usage saving the company and the planet money and health. Another upgrade includes a low-flow faucet regulator making sure to cut down on water usage. When we can conserve water, it is better for everyone.
4. LED Bulbs
One big thing that companies can do that will save them money, energy, and time is switching from light bulbs to LEDs. This will ensure that the company will save money because the wattage is low frequency enough to cost them 70% or more each month on energy. The low wattage saves energy making the company greener and more energy-efficient. It also saves time as these lightbulbs don't need to be changed as frequently as other lightbulbs. LED bulbs have been used in households for years, and it's time for factories and companies to use them as well to conserve electricity. This is one big step that companies could incorporate into their business practices.
5. Wastewater Disposal
Companies need to learn a better way to dump their waste rather than by dumping them into lakes and nearby water sources. This creates an unsafe environment for the workers, the people in the area, and the planet as a whole. Without streams and lakes, we wouldn't have drinkable water to consume throughout the world. There are already high droughts in California, Arizona, and New Mexico. So keeping our water supply healthy is of the utmost importance.
Here are five different ways to make industrial manufacturing companies greener. However, these are not the only ways that are used to create change in our environment. There are many other ways to promote greener factories in your cities. You can join a public service group that helps promote greenways for companies. The most important thing to tell them about their waste practices is that by becoming greener, they will inevitably make more money in the long run. The public will appreciate their efforts.
By following all of these green changes and more, companies that already make a lot of money can now make twice as much by becoming more energy efficient.

Sony today announced the launch of the One Blue Ocean Project, an initiative to reduce pollution by ocean plastics. The Project will promote efforts to reduce plastic usage worldwide, while also contributing to Sony's own commitment to reducing its environmental footprint to zero by 2050. While promoting reduced use of plastics, the project will also encourage the collection and cleanup of litter from rivers, beaches and other locations around the world.
The annual production of plastics has grown to around 20 times the level it was 50 years ago, but the rate of plastic recycling remains low, at only about 9%. This and other factors have made the problem of ocean plastic pollution more serious in recent years. The international community is beginning to make a greater effort to counteract the pollution of oceans with plastic waste. Along with the One Blue Ocean Project, Sony will accelerate its own efforts to reduce its environmental footprint to zero by the year 2050, a goal set forth in Sony's "Road to Zero" long-term environmental plan, which was formulated in 2010.

Certain Sony sites and group companies have already been engaged in cleanup activities at rivers, beaches and other locations around the world. These efforts will be expanded steadily to other Sony Group sites. Sony will also work to foster awareness among employees on its fight against ocean plastic pollution on occasions such as when recruiting volunteers and providing orientation on the days that cleanups take place. The volume of waste collected in these cleanups across the whole Sony Group will be announced, as well.

Fujitsu Limited today announced that the Fujitsu Group is expanding its initiative to reduce plastic use in business activities to resolve the ocean plastic waste problem. Recently, oceanic pollution from plastic waste has been spreading, and there are concerns about the impact on the ecosystem due to the harm caused by oceanic plastic waste to many marine animals. The Fujitsu Group perceives this as one of the most important global environmental issues next to climate change, and has taken various measures worldwide to reduce plastic waste and the use of plastic in its business activities. Fujitsu has promoted the use of fewer resources in its products and packaging, making them recyclable and reducing waste in its offices. Through these efforts, Fujitsu will work on a global scale to raise employee awareness of the plastic waste problem, contributing to accomplishing the SDGs.
Beginning today, Fujitsu is further expanding its efforts by ending the use of plastic cups and straws, while no longer offering plastic bottled drinks in meeting spaces and café. In addition, plastic bottled drinks in vending machines on company property will be gradually replaced with cans or paper cartons, thereby reducing the number of plastic bottles used from about 7 million per year to zero. Plastic bags will also be eliminated from convenience stores and other shops on company property, with the goal of encouraging employees carry around reusable bags. To strengthen efforts relating to business activities, Fujitsu will furthermore collaborate with external second-hand goods companies. Going forward, the Fujitsu Group will reduce the amount of plastic it uses across its supply chain, while cutting down plastic waste.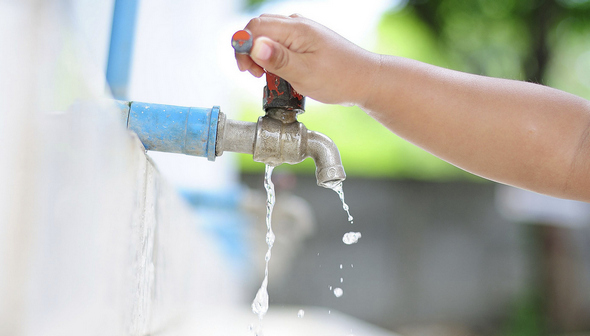 Conservation is a huge issue, both environmentally and fiscally. Those who need the most water – farmers – are having to utilize hi-tech solutions to keep up with supply and demand. California farmers are having to combat drought, climate change, and increasing costs in order to farm more effectively. Here's how they are doing it.

The world currently depends heavily on coal, oil and natural to meet up with its demand for energy needs, these energy sources however, have a drastic effect on our environment. These sources also will not last forever, they are non renewable and any effort to get more will be expensive and ultimately damaging to the environment.

Most of us are familiar with a misbehaving dog or two or three. Whether it's a best friend's cocker spaniel who can't be left alone with shoes, a sibling's mutt with bladder control issues, or our own canine companion unable to resist chewing on furniture while we're at work, obnoxious albeit beloved pet dogs abound society in the modern age.

Tsavo, an extremely dry region in Kenya, faces severe water scarcity due to sparse rain. The large variety of wild animals living in the Tsavo West National Park are facing the music too – elephants, antelopes and many more. Apart from just realizing their plight, someone actually doing something about it is the very concerned Patrick Kilonzo Mwalua. Seeing how the extreme drought conditions of Kenya leave the animals without any water, a compassionate Mwalua has vowed never to let the animals go thirsty and therefore drives long distances every day in a big water delivery truck to fill up the empty waterholes.

Being eco-friendly in everyday life can be a tough job. No matter if you drive a car, get your geek on with a laptop with low power consumption or only wear clothes made of natural fiber produced and harvested with the utmost respect to the environment, you'll encounter not only a ton of products that were made using eco-unfriendly methods but further tons that conceal their true nature, often lying about their origins. If only things were as simple as they are in the digital world. Or are they? Digital products, no matter if they are songs, pictures, or games you can play at Euro Palace, have no direct impact on the environment (that's why a digital invoice is better than a printed one), yet the servers they are stored on can often have quite a significant carbon footprint. Luckily, most web hosting companies, including the one hosting the servers for Euro Palace, have committed to reducing their contribution to global warming significantly over the years. Soon, we'll be able to play Euro Palace games knowing that we do the right thing for our world by supporting the global use of renewable energy. Being eco-friendly and doing the right thing today is still not the easiest thing to do due to the lack of transparency of the supply chain.