600 pro-green billboards troll brands across Paris

Paris played home to a rather extreme measure by eco-activists. The said activists took over some 600 odd billboards across the city and went on a rampage to protest the indifference by brands and the governing bodies towards the real issues of climate change. The billboards coincide with the UN Climate Change Summit. Brandalism is the group behind the idea of guerilla advertising that manages to get the message and graveness of climate change and its hazards across. Over 80 street artists from across 19 different nations worked with Brandalism to create the ads. "We are taking these spaces back, because we want to challenge the role advertising plays in promoting unsustainable consumerism," said Joe Elan of Brandalism.



Our favorite picks from the lot of advertisements include the Mobil ad that goes, 'We knew about the impact of fossil fuels but publicly denied it', Alice in Wonderland breathing through a gas mask and the Volkswagen ad that goes, 'we're sorry, we got caught'. Ouch!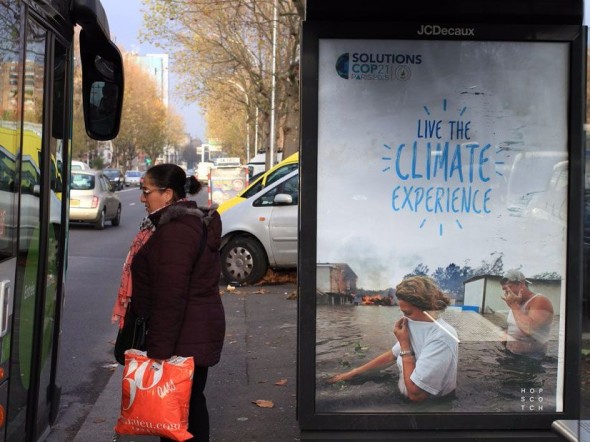 [ Via : Techinsider ]