Used CD cases recycled to erect Solar Shanghai Pavilion

Atelier Feichang Jianzhu is the brain behind the Shanghai Corporate Pavilion but what was more impressing were the thousands of plastic tubes that were made entirely from CD cases. These polycarbonate tubes can be recycled again at the end of the buildings life. How many buildings do we know about where the raw materials used can be used again! Energy is collected through a 1600 meter solar thermal energy system of heat collecting tubes on the roof. It heats up the water to 95 F and will be used to generate electricity which will be used for the exposition as well as the building's daily power needs.

For giving the appearance of a dream, a misting system is being used which can be sprayed in various patterns under the entrance ceiling which will give the building a fresh look and an elegant appearance. That is not all what the mist does. The mist will also lower the temperature, purify the air and create a comfortable climate in the pavilion.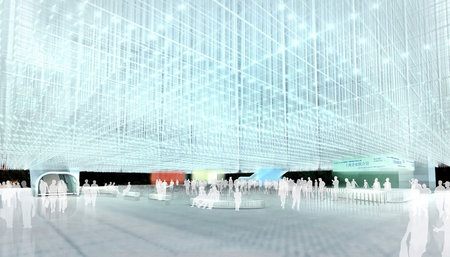 Via – [Designlaunches]