Turkey to get a billion dollar eco Business Park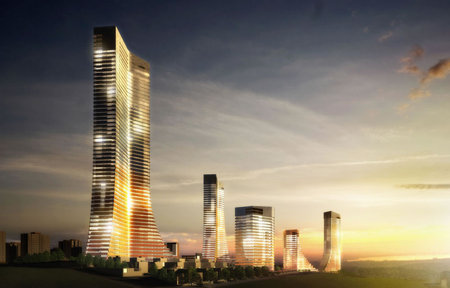 Turkey is all set to develop the 'greenest' project in Istanbul's new residential and business district. This was confirmed by RMJM, who released the details of this mammoth the US $1 billion development project. Set on 107,000 sq m, this project features panoramic views stretching from the Bosphorus Strait in the west to the Princes' Islands and the Sea of Marmara to the south, the development has been commissioned by Turkish real estate development company VARYAP that is a part of Varlibas Group International. The project includes a 60-storey tower, 1,500 residential units, a five-star hotel, offices and conference facilities with landscaped public areas and parking facilities. The project, which is expected to serve 20,000 people, is scheduled to be completed in 2011.

The RMJM aims to design an eco friendly complex and have set to achieve the 'LEED' sustainability accreditation from the U.S. Green Building Council, which would also be the first mixed use development of its kind in Turkey. The designers have analyzed the local site conditions and embraced the topography, climate and surrounding context to maximize the site's natural potential and inform building orientation and landscaping. This also ensured panoramic views beyond the site, while minimizing solar heat gain to the building facades. This building also features rainwater collection sites and facilities to optimize water usage and reduce energy consumption, wind turbine technology, cooling water pools that enhance the external landscape and a co-generation plant that will produce electricity for the development. The design also incorporates the culture of Istanbul with a unique mix of spectral tiled facade, ranging from terracotta to blue to white.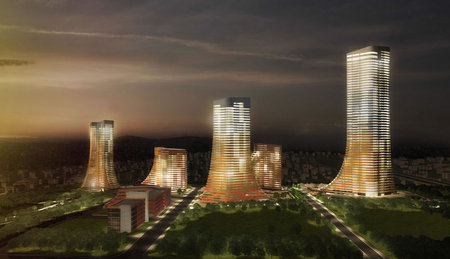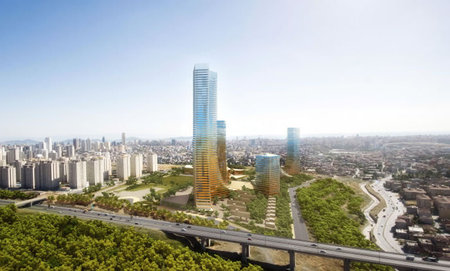 [Worldarchitecturenews]