Tjep unveils the green and self-sufficient retreat house, the Isolée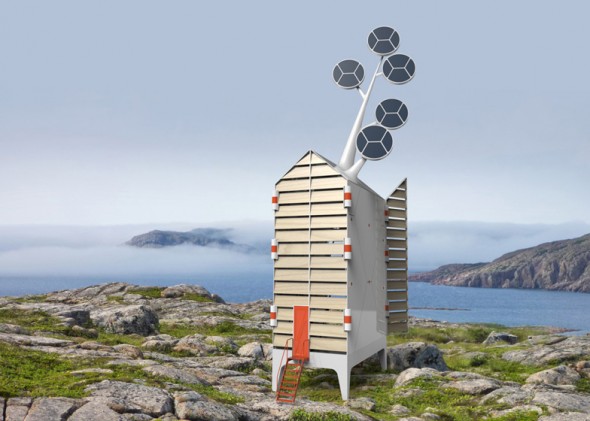 Holidaying could soon be a not-so-environmentally-harmful affair, thanks to this development by the Dutch design studio, Tjep. A self-sufficient retreat, the concept manages to brilliantly combine technology and integrated design and can be set up in a remote area without the need for grid connections! Called the Isolée, this three-storey structure is designed to cause as less harm to its surroundings as possible.

Using concrete foundation poles that keep it rooted to its spot, the Isolée uses a tree-like structure of solar panels that seem to sprout out from its roof. Also, these panels are intelligent and track the sun, working as an efficient way to power up the Isolée. A wood-burning store provides this retreat with heat while the façade of the structure opens up like a cupboard, helping blend the interiors of the Isolée to its surroundings. With enough space to accommodate a bathing area, a bedroom as well as a lounging area, this self-sufficient retreat is an architecturally green marvel indeed!
[Dezeen]