The World's Least CO2-emitting building is constructed by Shimizu Corporation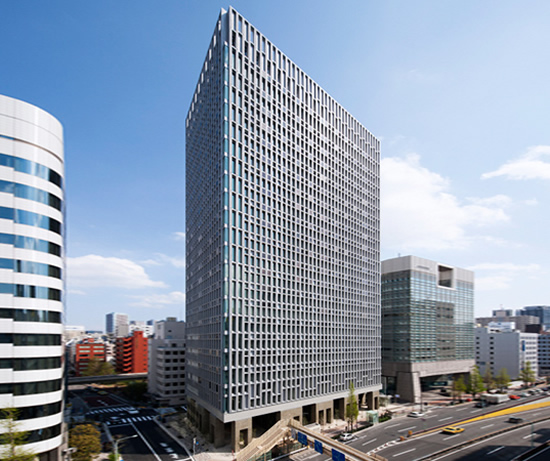 The recent calamity and energy crisis has been a blessing in disguise for many of Japan's technology-oriented companies. Not that they made money out of it, but the setback has pushed them to develop and innovate new energy-efficient infrastructure. Shimizu Corporation, a large architecture, engineering and construction firm is one such company that has heightened awareness of energy efficiency and renewable energy. They recently opened their new headquarters which is dubbed as the least carbon-emitting building in the world. The Shimizu Corporation headquarters is projected to emit only 25 pounds per square foot of CO2 per year, which is 62% less than a regular Tokyo office building. The building is incorporated with the HVAC system all throughout, reducing the carbon emissions by 30% compared to buildings with conventional HVAC systems.

The new Shimizu Corporation Headquarters is also fitted with 6500 square feet of solar photovoltaic panels on the exterior of the building, providing enough power supply for the building's daytime needs. The use of LED lightings and occupancy sensors also go a long way in reducing the headquarters' lighting CO2 emissions by a whopping 90% compared to buildings with conventional lighting. Shimizu isn't stopping at that, it has plans to convert the building into a zero-emissions utility with the incorporation of carbon offsets by 2015.