Star Islands – An Eco getaway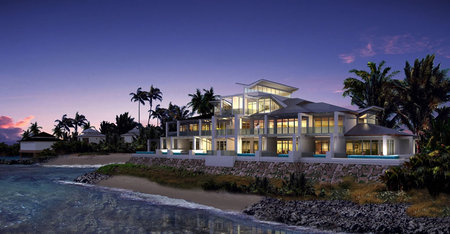 The next time you think of going on a vacation to the Bahamas, maybe stop and consider an environmentally friendly resort in order to contribute in reducing your own carbon footprint. One such resort is the Star Island in the Bahamas, which has the distinction of being entirely energy self sufficient. It generates its power from solar, wind and micro-hydro generators, furthermore the resort's construction, interior and grounds have also been planned so that its details are environmentally sustainable. The luxury resort is a 10-minute boat ride from Harbour Island, near Eleuthera, and combines private homes, resort residences and bungalows with leisure facilities like a spa, restaurants, bars, pools and a "no fuel" marina. Guests can get in touch with nature through outdoor activities such as diving, sailing and deep-sea fishing. The building's structure is designed to meet or exceed LEED requirements, through the use of materials such as cold formed steel (CFS), a mostly recycled material which relies on its manufacturing process to give it the same strength as virgin steel. The heat-free manufacturing process also reduces its carbon footprint. Additionally, construction time, shipping demands and waste are reduced through the use of insulated concrete forms – lightweight forms that are filled with concrete on site.

Inside the resort, LED lighting and geothermal HVAC has been employed. Water is provided by the rainwater harvesting system that takes advantage of every surface from roofs to roads, up to 100,000 gallons a day of which is then purified and stored underground. Smaller details have also been considered, meaning guests can enjoy shade-grown organic coffee in the restaurant, relax on fair-trade furniture in the lobby and rest their bones on rapidly renewable-bamboo sheets. Furthermore the plants of the entire 35 acres of land are fed by compostable waste created by the hotel. Staying in this hotel will surely lighten the earth from its waste, but this will also lighten the visitor's wallet by a great deal.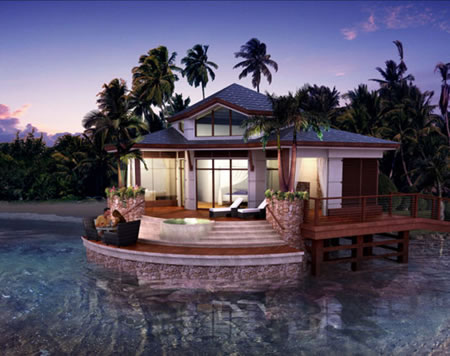 Source