Solar Decathlon in Europe takes off with Smart 'Fablab'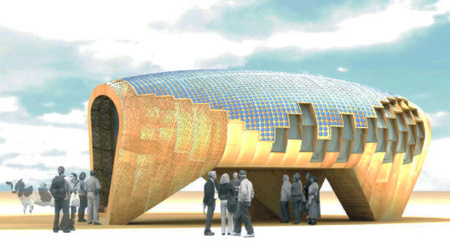 The solar decathlon that takes place annually in Europe, is scheduled this June to be held in Madrid. Here each team designs a home for a specific climatic condition and solar resource. The 'Fablab' house is a solar panel coated house designed completely off the ground. The rounded house designed as an ellipsoid structure made of wood in a rib-like form has space underneath for air to circulate and lead to natural ventilation in the house. A customized photovoltaic panel covers the roof which even collects rainwater.

Certain smart systems are installed to monitor and control the home's temperature and energy use. When the home is built for the competition, it will also come with a garden capable of growing food.


[inhabitat]