Shanghai Tower – The greenest and the tallest tower of China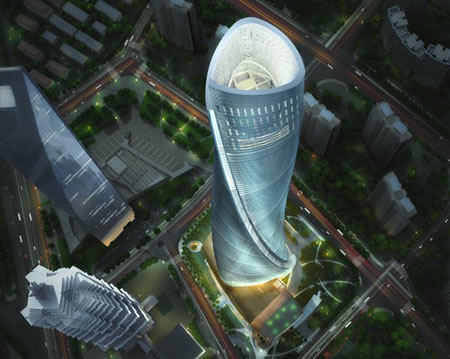 China's blue (though hazy) skyline will soon boast of a green tower rising high to cut through all the non-eco-friendly attention that the country has garnered over a period. Spiraling through the air, it looks like it is being drilled out of the earth to make a benchmark as a dominating green summit. Christened as the Shanghai Tower, the force behind this 632 meters tall skyscraper is Gensler. Located at Luijiazui Finance and Trade Zone, it is stands out with a set of nine cylindrical buildings stacked on top of each other. A triangular outer façade encloses the entire structure, giving rise to nine sky gardens, which serve as public spaces. The mixed-use structure will house businesses, restaurants, cafés, coffee shops and convenience stores.

And if you are wondering about the cause of this unusually twisted form, then it's not for fun sake. Inhabitat reports that the ingeniously designed structure and texture will work in harmony to reduce wind loads on the building by 24%, saving building materials and construction costs. The building's spiraling parapet collects rainwater to be used for the tower's heating and air conditioning systems, and wind turbines situated below the parapet generate on-site power. Additionally, the gardens nestled within the building's double-skin façade create a thermal buffer zone while improving indoor air quality.
Within coming five years, this green twister Tower is estimated to see daylight.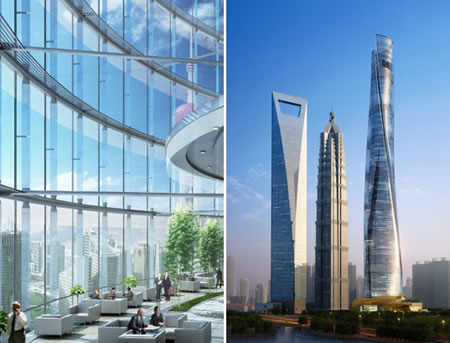 Source