Palace for Nature, a modern-day oasis destined for Qatar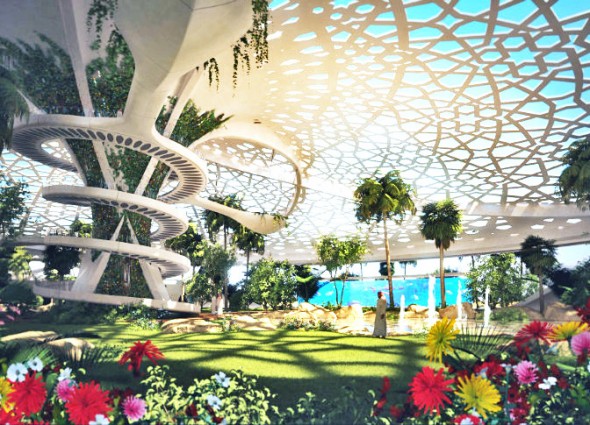 Qatar may have been better known for its oil and pearls but this Arab state has never really had too much to do with greenery, untill now. Just a short way into the future, Qatar could soon play home to a one-of-a-kind self-sustaining botanical area dedicated to flora and fauna. Designed by Sanzpont Arquitectura, the Palace for Nature is literally what its name terms it to be, a place where biological creations can grow and thrive in the middle of a desert! A modern day rendition of an oasis, this "garden" is based on the concept of the Sidra Tree.

The botanical gardens will use desalinated and reclaimed water while photovoltaic installations will generate electricity. Sporting a bunch of indoor and outdoor gardens, pavilions and water features, the Palace for Nature also includes a perforated dome inspired by the Sidra Tree's branches. Complete with a mist irrigation system to keep the climate cool, this green spot also includes LED lighting for an ambient night-time glow.
[Via – Inhabitat]