Nike teams up with Arthur Huang to create a structure supported by a helium-filled canopy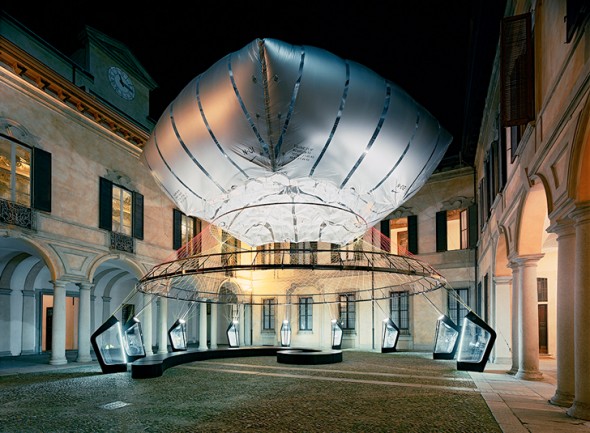 Nike has stunned the world previously on several accounts with its revolutionary designs. The sporting goods giant has done so yet again, having teamed up with Arthur Huang, founder of upcycling company MINIWIZ, creating a one-of-a-kind aerostatic dome supported by a helium-filled canopy! This creation by Nike and Huang is the first architectural structure ever created that uses zero compressive elements.

The structure has nine glass cases that sit at its base, working as an anchor for the helium-filled canopy. Interlaced mesh knitting above these cases work as a buffer, separating the canopy space below and the balloon above. Also, the glass cases that anchor the canopy in place each contain a pair of Nike's new shoes. Once used, the entire structure can be deflated and packed into five pieces of check-in luggage!
[Via – Inhabitat]