Interactive, solar-powered bus stop design for Florence

To beat the heat, the UAE government introduced the air conditioned bus stops a few years ago. The city of Florence will now jump a leap higher when they introduce the EyeStop interactive, solar-powered bus stop. MIT architects and engineers unveiled the bus stop design at the Genio Fiorentino by the President of the Province of Florence Matteo Renzi, developed by MIT's SENSEable City Lab. The bus stop will have a touch sensitive eINK and screens that can deliver information including bus trips, interactive maps, surf the web, monitor real time exposure to pollutants and use mobile devices as an interface with the bus shelter. All the power for this station will be of course from the sun so this is also like a good eco-friendly option.

All you do is choose your destination on touch of a finger and the system will then display the shortest bus route from where they are and the position of all relevant buses realtime. This is a nice idea but then the buses won't need anymore bus conductors and that will be bad news in India as there are so many love stories that have begun on a bus. Ah well, you win some you lose some.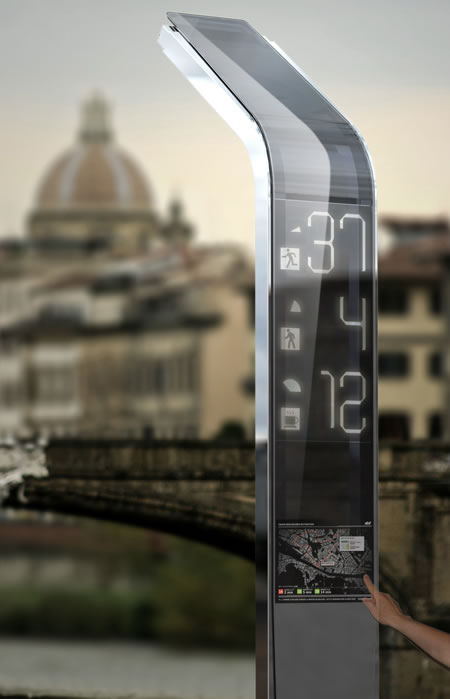 [Tuvie]