Green and environment friendly home, unveiled at the 2010 Dwell on Design to be auctioned

Why live in a silly old concrete block apartment building, sucking energy out of the grid at every little point in your day, instead of living in a cleaner, greener and more environment friendly home? Well, Ecofabulous thought the same, and came up with this green home, for sale at just around $65,000. The home was unveiled on Friday at the 2010 Dwell on Design conference in Los Angeles. And if you've been picturing an amenity void tree-house, you're in for a surprise. This home comes packed and loaded with everything you'll find around you in your crib, with a greener shade.

The 400-square-foot modular house uses 80-90% salvaged materials for its building, with an interior designed with mid-century modern styling and sustainable choices. Organic upholstery, energy-efficient Electrolux appliances and dimmable LED fixtures are some of the greener shades you'll find in this home. The home comes equipped with a kitchen, living and dining area, bathroom, bedroom, and closet. Perhaps a few of these in our neighborhood would do a lot of good to the environment.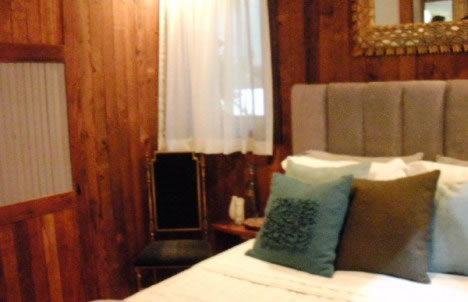 [Treehugger]