East River Waterfront, Manhattan to go carbon neutral by 2030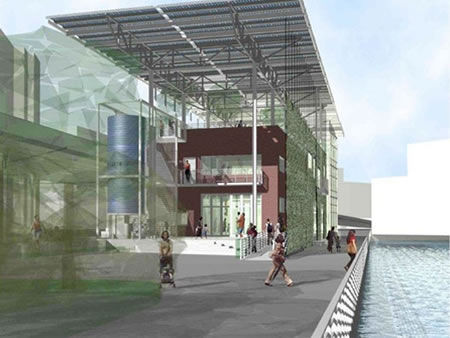 The East River Waterfront at 23rd Street Manhattan might, in future, simply pull the plug out of the grid, instead using renewable energy. The Big Apple has drawn plans to construct the first carbon neutral building on the East River at 23rd Street, called the Solar 2. The 8,000-square-foot building will equip a hydroponic greenhouse, cafe, and solar-powered offices costing $12.5 million to construct. For now, funds are running low as the non-profit organization planning the makeover has just $6.5 million in its pocket.

However, the date set for this one seems far away, 20 years into the future, and we're pretty sure the City of New York might just play home to a carbon neutral waterfront by then.


[Curbed]