Blackfriars Tube station-bridge packs 4,400 solar panels to generate green energy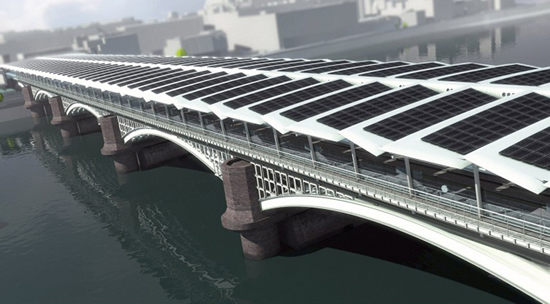 Solar energy is quickly catching on and city planners around the globe have been looking for
more eco-friendly infrastructure developments for their respective areas. Now, the Blackfriars
Station, being developed in London and crowned as the world's largest solar bridge, is halfway
through construction. Being developed by Solarcentury, this bridge packs a solar array capable
of generating nearly 900,000kWh of green electricity annually and is expected to reduce carbon
emissions by nearly 511 tonnes! The bridge sports 4,400 solar panels propped up on the roof
of the Blackfriars Tube Station located on the bridge itself. With 24 trains passing through this
station every hour, this development could ease the load on the grid and pave the way for other
green infrastructural developments in the near future.