Beautiful dream home with Gold LEED certification in Aspen to be auctioned

Ever dreamed of a lovely home back there in Aspen, Colorado? Well, you better get your checkbook out then, and head out for the auction of the Vision House Aspen. The first Gold LEED certified home, this one will be auctioned on site on January 28th. And taken that it has a Gold LEED to its name, this one undeniably has to be as green as a home can get. To be put under the hammer by Concierge Auctions, this 6,750 square feet of pure green luxury living was originally to be sold at $13,975,000, though the price being too high has landed up under auction with absolutely no minimum bid. The house uses native rock from the Telluride Stone Company and earthen plaster by American Clay, spray-in foam insulation, geothermal heating and cooling, flyash concrete mix, below grade insulation, rigid insulation, Low-E windows, reclaimed beetle-killed wood siding, and solar hot water panels and boasts a 360-degree views of Aspen Mountain, Snowmass Mountain, Capitol Peak, Mt. Daly, and the Upper Roaring Fork Valley!

We sure can't wait for the auction dates to set in. It's time to burn a mighty large hole in our bank accounts, for some sweet green luxury!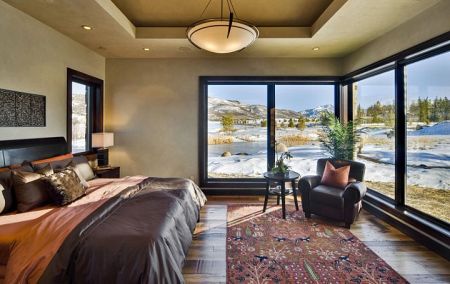 [Earthtechling]