30 disused shipping containers recycled and fashioned into retirement home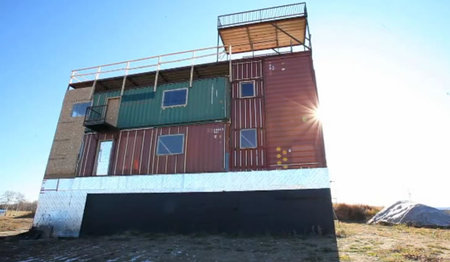 Shipping containers have been recycled before and put to newer uses post-retirement. This home in Canada is one of them, a perfect way to put to use those usually thrashed away chunks metal boxes. Called the Sea-Can Home, this one's being put together by Bill and Rosanne Glennon and is still under construction. Once complete, this container-home will spread across 5,000 square feet and will serve as a retirement home, recycling 30 shipping containers in the bargain and making use of the wind and solar energy to power up.

Standing two stories high, this is probably one of the greenest large homes in Canada and is a working example of recycling and the use of renewable energy.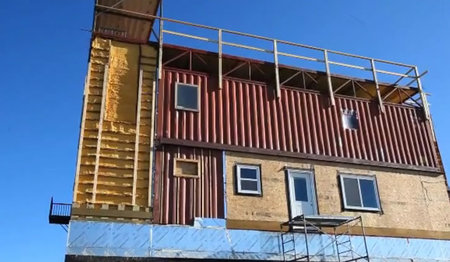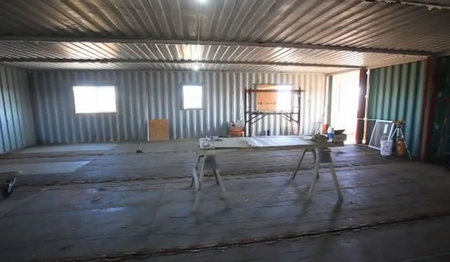 [Inhabitat]