World's largest solar power plant goes live in Morocco, serves 1.1 mn people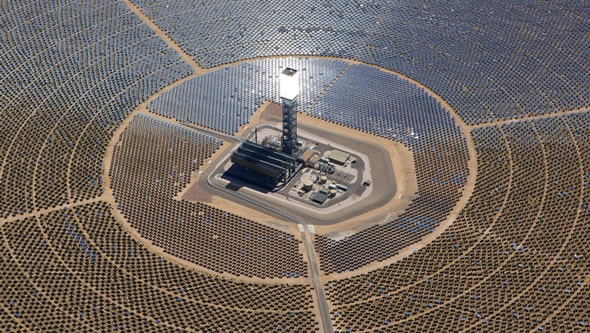 Behold, the largest solar power plant in the world is here and it's functional. Cutting down carbon emissions of 760,000 in a year, the $9 billion Noor Concentrated Solar Power (CSP) plant paves the way for clean energy in the European market. Built with funds from the World Bank, the plant is located in Morocco's Souss-Massa-Draa area. Other than the ecological benefits, the plant has also created 1,600 jobs during construction and will continue to create 200 jobs during the operation phase. This giant plant will increase the installed capacity of solar power stations from 22 MW in 2013 to 522 MW in 2018. Thanks to the plant's capability of storing energy in the form of heated molten salt, energy production will be on even after sunset.



CSP plants function differently from traditional photovoltaic solar cells. The current capacity of the plant is 160 MW of power and its said to benefit up to 1.1 million people across the nation. The next two years will see the next two phases of the plant being launched, covering a total area of 6,178 acres.

[ Via : Computerworld ]