Japanese firm designs wind and solar-powered traffic signals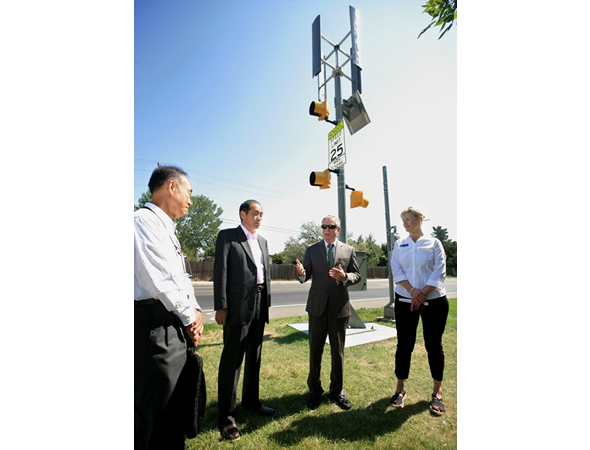 Alternative energy has several uses, from powering up greener modes of transportation to lighting up homes. A Japanese firm called Taisei Techno America recently gave solar and wind energy yet another application, lighting up traffic signals! These eco-friendly traffic signals have been set up in Billings at two crossings. While the solar powered signal warns drivers at a school crossing zone on 32nd Street West, the wind powered signal using a vertical-bladed wind turbine has been installed at the 32nd Street West and Canyon Drive.

These signals were purchased for $15,000 from Taisei Techno America Inc. The Japanese firm plans to begin large-scale production of these green infrastructural installations at a new plant in Billings. The signals use energy-efficient long-lasting LED lights and can power up without a connection to the electrical grid, making them ideal for use in blackouts and similar grid failures.
[Via – Billingsgazette]