Tidal energy in New York City, big plans by Verdant Power

The Big Apple might just play home to some more green energy, as plans and blueprint for generating tidal power at the East River are being drawn up. New York based firm, Verdant Power recently pushed in the country's first ever application to build a tidal power plant, which might just show up in New York. According to the application filed, the location best suited for and chosen was the East River that may play home to 30 new tidal power turbines in the east channel. Using Verdant's three blade Free Flow System, that look and work pretty much like wind turbines, the company plans to generate green renewable energy, and has conducted enough research ensuring that no harm whatsoever will be caused to marine life.

We hope Verdant's plans turn into a reality and New York City has a lot more green energy to boast about!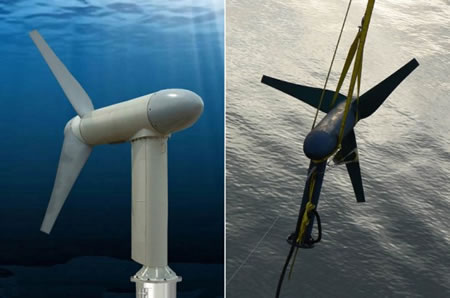 [Inhabitat]