Thanko Hybrid Mobile Charger charges phone with solar energy and dynamo charger too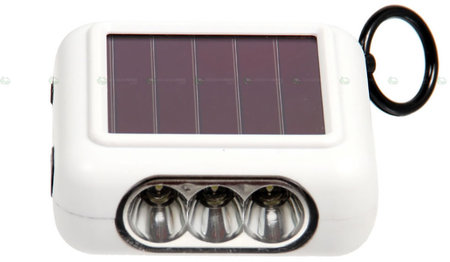 Its white, uses solar power to charge and is also a dynamo charger. The Thanko Hybrid Mobile Charger measuring just 70 × 70 × 29mm in width, height and diagonally respectively, this mobile phone charger sucks energy from the sun to charge up your mobile phone. It is portable and can be whipped out of your bag and put to use on the go! That's not all. Just incase the sun refuses to shine and the clouds take over, this charger can still efficiently power up your phone using its dynamo charger. All you need to do is slip your finger in the little ring at its side and tug at the 18 cm pull type cable. The Thanko Hybrid Mobile Charger is also equipped with three LED lights on its side.

Packed with a separate 30 cm cable for the solar charger with three color connectors, this hybrid mobile phone charger is undeniably a useful little must-have.


[Akihabaranews]