Solar powered mobile Wheely's Café is an eco-friendly coffee cart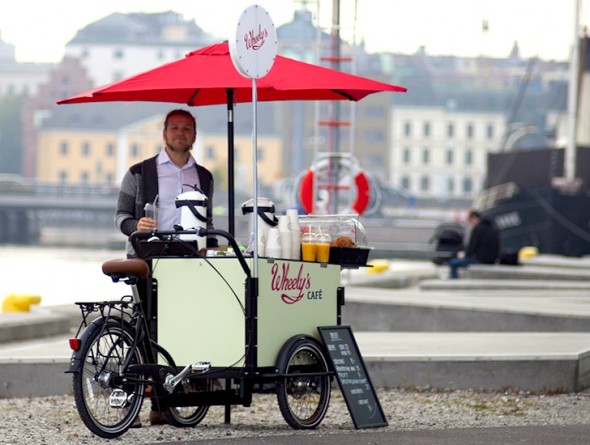 There's nothing better than a cup of joe, except a cup of joe brought to life by the power of the sun! Behold Wheely's Café, one of the first among mobile coffee-serving restaurants, powered by the sun! This solar powered cart is as revolutionary as revolutionary gets and is an "ecological café bike". The little bike-cart has everything needed to brew a cup of coffee, tea and serve all of this alongside soft drinks and pastries.

All of this is done without stamping a dark black carbon footprint. Wheely's Café was developed by the Nordic Society for Invention and Discovery (NCID) and the bike is 100 percent eco-friendly, CO2 neutral and carbon footprint negative! Sporting a solar-powered 31ah battery, that's used to brew coffee; this mobile café is human-powered and is the best place to grab a hot cuppa!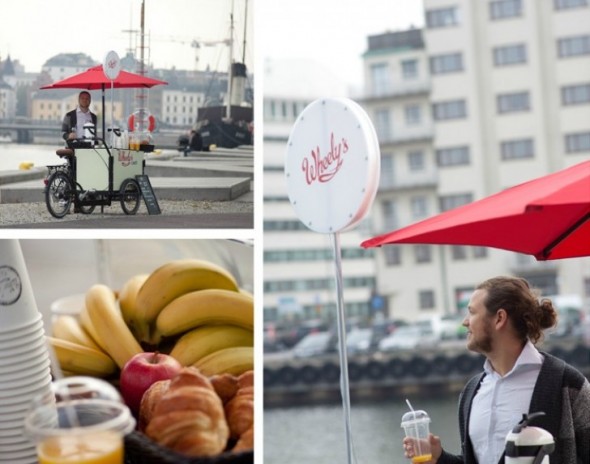 [Via – Inhabitat]