Solar powered mobile bicycle tuning station in Minnesota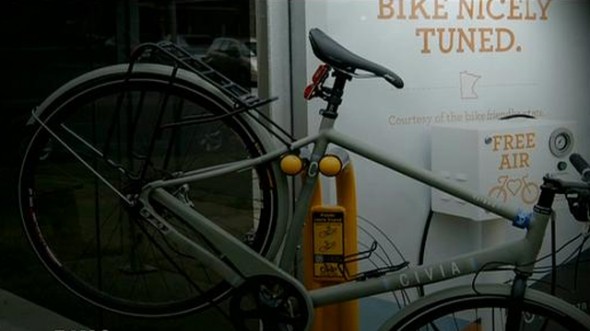 If you're a resident of Minnesota and you regularly hop on to your bicycle to commute, we've got good tidings for you! Pedal Minnesota teamed up with HealthPartner to unveil this bike-friendly tune-up station that is mobile. The concept has received a tremendous response since its launch and many Minnesota residents have begun using its services to have their bicycles fixed whenever required. Powered by solar energy, these green stations offer air for bicycle tires, a bike rack and tools.

The concept sure encourages residents to hop on their bicycles more often and leave their gas-guzzlers back home. Also, the makers of this bike station look forward to more bicyclists around town and also plan to introduce two more of these stations in the days to come. While quite a few bicycle users carry their own tools to perform quick fixes on their green vehicles on-the-go, many have promised to visit the station!
[Via – Myfoxtwincities]