Siemens builds a huge Energy Saving Christmas Star

The Christmas star or the Star of Bethlehem has a very special significance attached to it and hence it has got to be the most shining one, especially on the eve of Christmas. Keeping this in mind, Siemens has powered a LED-equipped Christmas Star called 'Superstar' that is supposed to be the largest in the world. This star will revolve and will give out a glow that is equivalent to 20,000 Christmas candles, and will yet consume electricity as much as a hair dryer would. This has been made possible with the 900 LED's that makes the Christmas star energy saving.

The revolving attraction has been designed by the Munich multimedia artist Michael Pendry.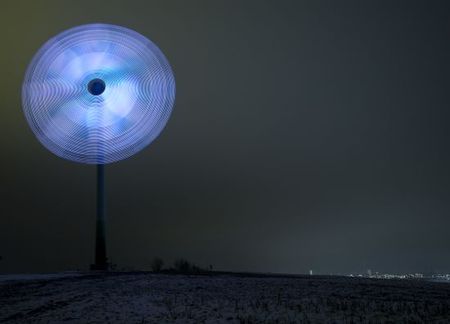 [Ecofriend]