New breakthrough in clean energy – A hummingbird-inspired flapping wind turbine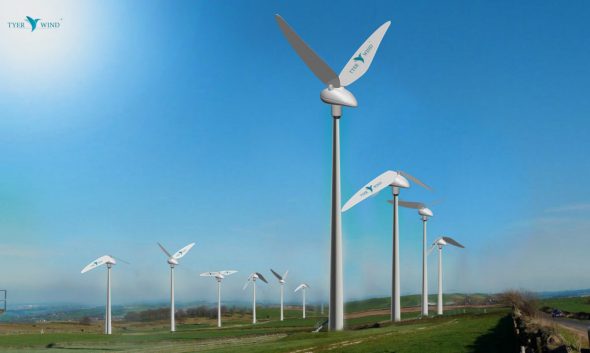 In Tyer Wind's opinion, scientists' ability to precisely apply human and animal movement understanding to the working of machines has not met with much success so far. Ordinary and not so effective turbines have therefore dotted the wind energy sector. By leveraging his self-pioneered 3D Aouinian kinematics, Anis Aouini therefore decided to disrupt and revolutionize that space with a unique wind turbine, modeled on articulations of the hummingbird, a bird that exhibits 'sustained hovering'. The final outcome is an impressive new breakthrough – an ingenious flapping wind turbine from Tunisia.


By developing their flapping wind turbine whose movement follows the Figure-8 shape, Tyer Wind has managed to successfully mimic the hummingbird flying mechanism that enables them to fly in one place. The revolutionary turbine comprises two 5.25 feet long vertical axis wings crafted from carbon fiber, which produce clean emissions-free electricity from kinetic wind energy. The two wings collectively sweep close to 12 square feet area, and have a 1 kW pre-industrial rated power output.


Partner and Co-Founder of Tyer Wind, Hassine Labaied announced this is the first time that the hummingbird's motion has been fruitfully replicated by a mechanical device and that a pilot machine is being tested in Tunisia at the moment. The group further said that their preliminary tests for aerodynamic performance, power efficacy, and material resistance look quite promising. However, the final resulting data will be made known after some time, a time period that the group considers appropriate.


Tyer Wind also clarified few other tech applications of 3D Aouinian kinematics – external as well as internal combustion engines, marine propulsion, and pumps, to name a few.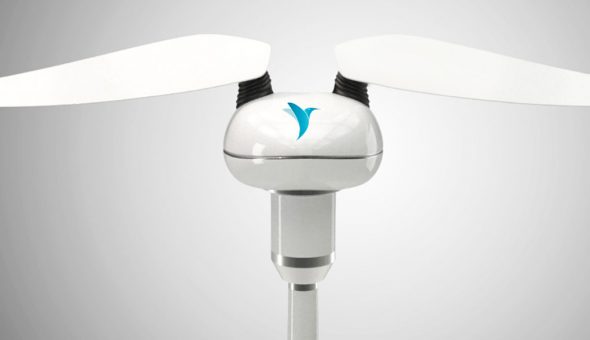 [Via:Inhabitat]