Kyocera TCL Solar Completes Third Floating Solar Power Plant in Hyogo Prefecture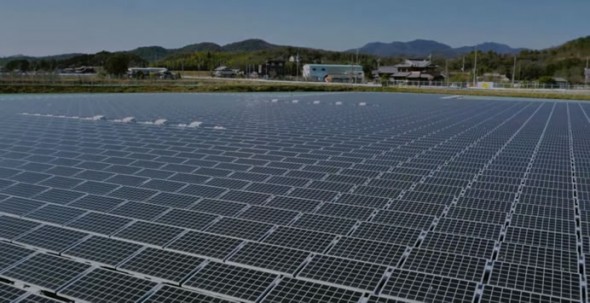 Kyocera TCL Solar has completed construction of its third floating mega-solar power plant in Hyogo Prefecture, Japan. Kyocera and Century Tokyo Leasing jointly established Kyocera TCL Solar LLC in August 2012 for the purpose of constructing and operating multiple solar power plants in Japan. Due to the rapid implementation of solar power, securing tracts of land suitable for utility-scale plants is becoming increasingly difficult in Japan. In order to utilize Japan's abundant water surfaces, Kyocera TCL Solar began installing floating solar power generation systems last year.


This marks the third floating installation completed by the company, in addition to 1.7MW and 1.2MW plants which began operation last month at two different sites in Hyogo Prefecture. The company is also developing a 13.4MW installation on a dam reservoir in Chiba Prefecture, Japan. A ceremony was held on May 24 to commemorate completion of the 2.3-megawatt (MW) plant, which will generate an estimated total of 2,680 megawatt hours (MWh) per year — enough electricity to power approximately 820 typical households.