Kyocera set to create world's biggest floating solar farm in Japan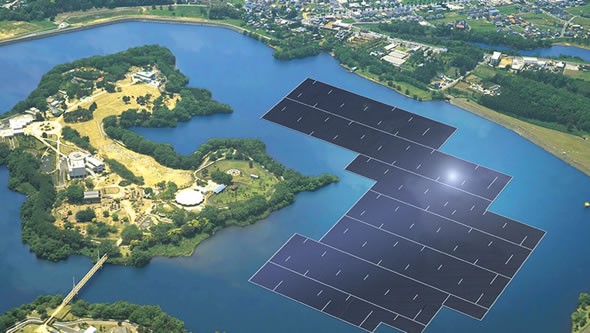 What happens when you do not have enough land to lay out solar panels? You construct them on water. That's the idea for places that are always short of open land for panels. The project by Kyocera will see about 5,000 homes being powered up by solar panels. The idea was expressed a year ago, however, construction of the floating solar farm commenced only recently. The farm will be situated on a reservoir at Japan's Chiba prefecture which is at the Southeast of Tokyo. Kyocera plans to construct 50,000 solar panels that will dish out 13.7 MW power making this the biggest floating solar farm in the country. There is a chance that the farm will also be the world's biggest floating power generator.



Construction of the floating solar farm will be completed by 2018. It will span two-million-square foot and will be quite a spectacle to behold. However, if you're wondering if this is also among the biggest solar farms in the world then you're mistaken.
[ Via : Inhabitat ]