Japan installs the world's largest floating wind turbine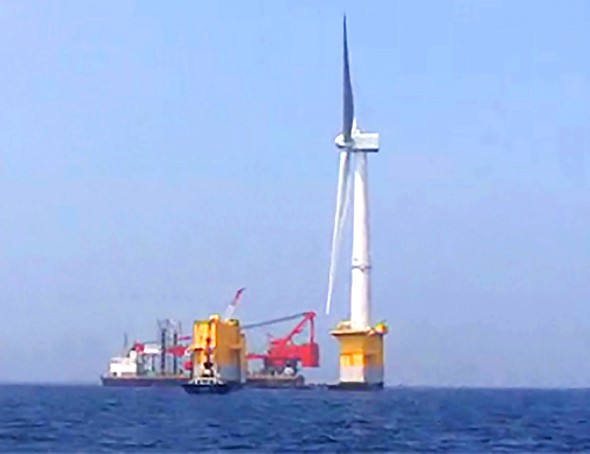 While many vouch for wind energy, the problem with deploying windmills is that they are difficult to port, make a lot of sound and need a lot of place. In a country like Japan that is ravaged by constant natural calamities, it would even be a poor investment decision. Which is why the country is innovating the way they harness power. They have just introduced the world's largest floating wind turbine, 12 miles off the Fukushima coast. The turbine has been sponsored by the Japanese government and is one of three such government-funded projects. It comprises of a 344-foot tower that can withstand waves of up to 65 feet, thus leaving most tsunamis out of its threat list. Four 20-ton anchors secure the turbines to the sea bed.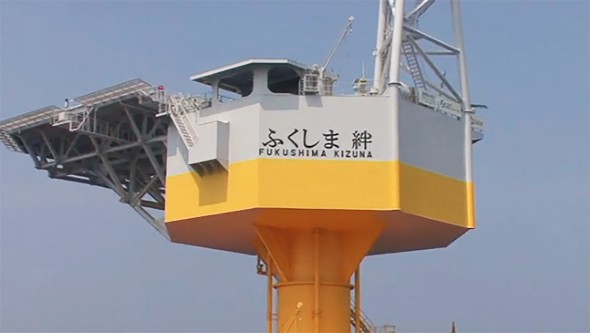 Japan has significantly cut down on nuclear power generation and this move proves to be a positive step for sustainable energy. The turbine is a 7-megawatt generator and will be followed by two more such installations.
[Via – Inhabitat]