Honda adds solar panels to its factory; plans to sell the juice!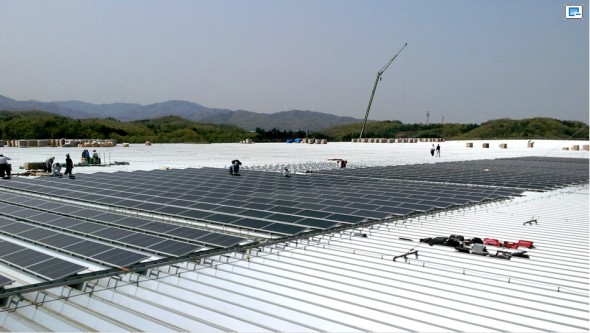 Japanese car manufacturer, Honda, has been known to dish out exceptional pieces of technology in the past. The company has now been crowned as the country's first car manufacturer to sell solar power! Honda plans to install 0,000 panels on the rooftops of its factory buildings in Yorii, Saitama Prefecture. The panels will begin power generation by August while the assembly line in the factory will kick off operations by July. These panels will generate 2.6 megawatts and generate enough energy to meet 3.7% of the factory's power needs.

But Honda has other plans on its mind. Instead of using the green juice to power up its plant, the company will sell the energy to a utility company. The company will in turn pay Honda for the green juice flowing in. apart from that, Honda will also have installed a natural gas co-generation system at the facility, capable of covering 30% of the plant's electricity requirements.
[Via – Asahi]