EFuel100 MicroFueler – Get your car high on tequila or sugar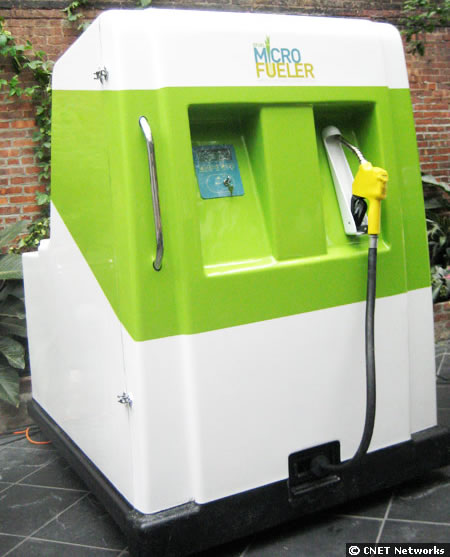 Finding an ethanol gas station may become a thing of the past since most of us can easily make it in our back yards. E-Fuel founder and CEO Thomas Quinn thinks that such a day is soon to be. It looks like a cross between a gas pump and an old-fashioned refrigerator, but in reality it's a home ethanol refinery. Connect it to a power source and a water source, add sugar "feedstock" and yeast or discarded alcohol (yes, that could mean last week's tequila) and in a week it can produce 35 gallons of ethanol that Quinn said any car can run on.

The EFuel100 MicroFueler will cost $9,995, and it'll be available for customers in the fourth quarter of 2008.


Source