Carnegie Perth Wave Energy Project will generate electricity and fresh water in Perth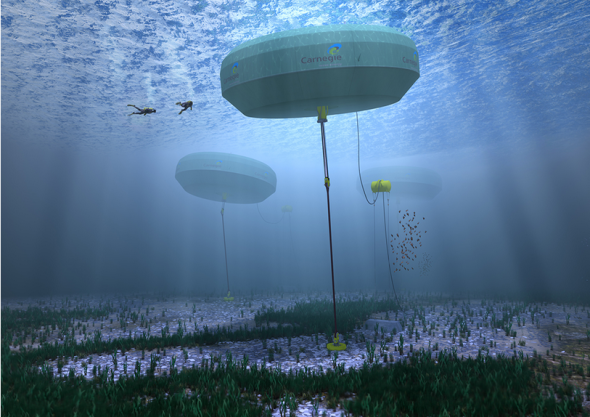 There's an ocean full of opportunities out there, literally, and the Carnegie Perth Wave Energy Project in Perth is looking to make the best use of it all! Just off the coast of Perth in Western Australia, CETO technologies will generate energy from the swell and convert it into usable electricity. At the same time, the project will also generate desalinated water, fit for human use. Three submerged 240-kilowatt buoys will be hooked onto the seabed with hydraulic water pumps. As the system bobs up and down with the waves, pressurized water is pushed through power turbines, generating electricity.

At the same time, a desalination water system will pump out fresh water for use! The electricity and fresh water generated from the project will be sold to the Australian Department of Defence and will supply Australia's largest naval base, HMAS Stirling. The system is a lot more reliable than solar and wind energy, given the fact that the waves simply won't stop and with it, the generation of energy won't either!
[Via – Inhabitat]