Apple shows off the biggest private solar array in US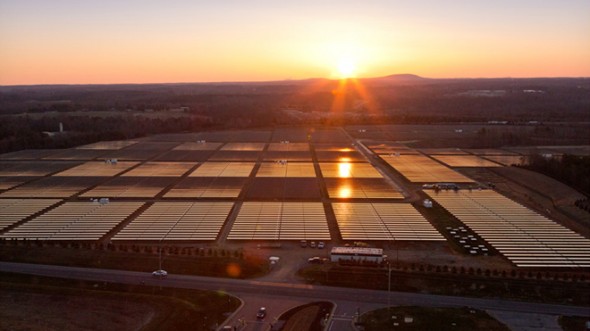 Being a technology big-shot isn't easy, particularly when most of your research and manufacturing processes leave a dark carbon footprint on the environment around you. Well, Apple seems to have jumped aboard the green bandwagon and has taken a solemn oath to go eco-friendly. To show its commitment to the greener side, the company recently announced that 75% of its corporate facilities and data centers are now powered by renewable energy, thanks to the Apple's newest development, pegged as the nation's largest privately owned solar array.

This solar array powers up the Maiden, N.C. Data Center and covers an area of 100 acres. A 20-megawatt facility capable of producing 42 million kWh of renewable energy each year, this is just one of Apple's plans for the future. The company will also develop a 20-MW solar photovoltaic facility on nearby land that will begin operations later this year.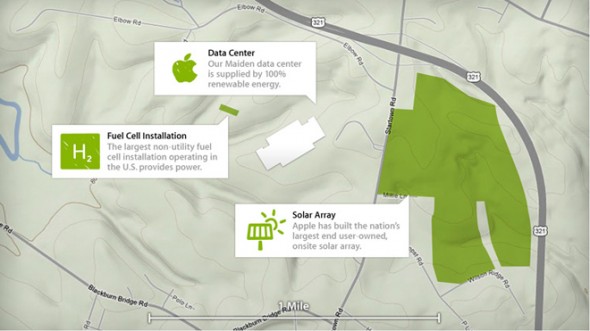 [Via – Foxnews]