Citibikes initiative to kick off in July with 10,000 bicycles in Manhattan and Brooklyn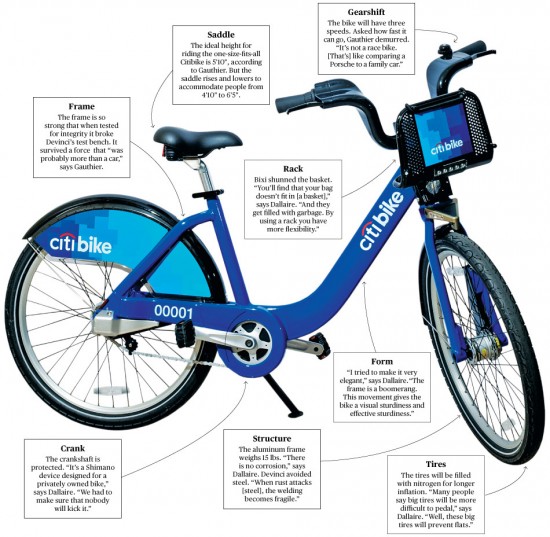 Soon, the streets of Manhattan and Brooklyn will play home to 10,000 swank new bikes, all part of the Citibikes bike-sharing program scheduled to kick-off in July this year. Funded by Citibank and Mastecard who each paid $41 million and $6.5 million to breathe life into this initiative, these Bixi bikes by Quebec-based PBSC Urban Solutions were designed by Michel Dallaire and are strong enough to bare severe cases of neglect, misuse and vandalism! Sporting a three-speed gear system, a strong and sturdy frame and a bag rack to keep your belongings with nitrogen filled tyres.

In all, just like every other bike sharing program, we foresee this one to be a success, helping the people of Manhattan and Brooklyn travel greener and more efficiently.
[ Businessweek ]