Solar-powered lamps that help drivers keep safe distance at night

Driving through foggy highways at night can be risky indeed, and usually, drivers require a lot more assistance than just fog lamps to prevent pile-ups. Designer Da Wei Xing has come up with an innovative and sustainable way to prevent accidents on highways. Called the SafetyDistance, the system includes the use of solar powered signs to be located on highway side-railings. These cylinder-shaped signs use motion sensors that on detecting passing cars, set of warning lamps that inform the following car of the vehicle ahead's presence and distance. A green glow from the lamps denote that the car ahead is at safe distance, while a red light means the car ahead's too close.

When no one's around, these lamps automatically switch off to save power and soak in the sun during the day to refill.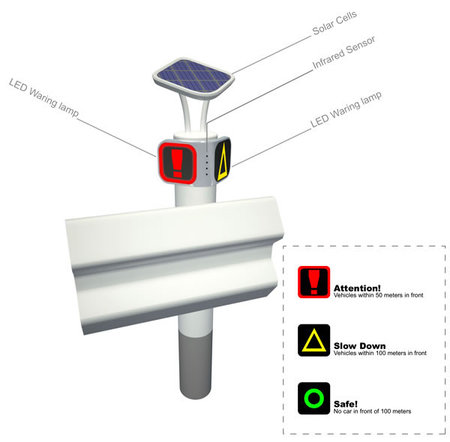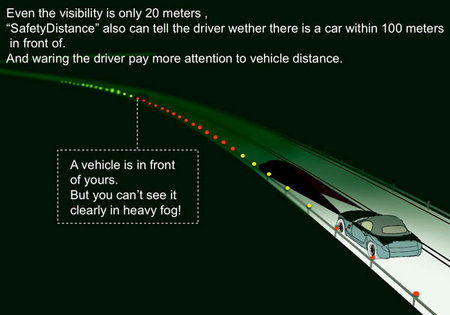 [Yankodesign]