A waste treatment plant that doubles as a ski slope and promised night laser shows

What can you possibly do with a lot of space which is occupied by a huge waste incinerator? Well, you can get innovative and help people enjoin skiing down its sides! Well somebody seems to be taking my advice seriously as Danish architecture firm Bjarke Ingels Group is planning to do just that through their project called Amagerforbrænding by creating wrap around a new waste incinerator located at Copenhagen.

At the heart a year-round ski park, that features everything right from bunny slope to a black diamond run, an elevator to port people to the top, a park and recreation area is a waste plant that will feature a system that would ideally release smoke rings when a certain limit of CO2 is generated. During nights, a heat-seeking laser system has been put in place, which will paint the smoke rings with light creating a dazzling laser show display of sorts.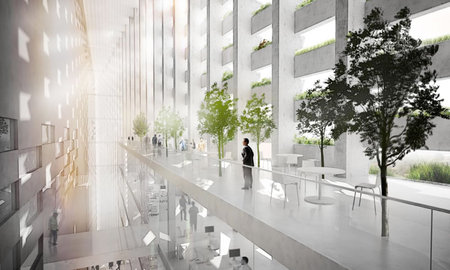 [Dvice]