Minesto develops underwater kites with turbines for energy from waves

Seems like these days just about everyone's on a treasure hunt for new alternative energy sources. Now, technology is developed enough to generate energy from waves too! Underwater kites, designed by Swedish renewable energy company Minesto have turbines that turn with the waves. The kite each measure 8-14 meters with the turbine attached to its underbelly. The swooping motion of the kites increases the speed of water flowing into the turbine, increasing efficiency by ten times. And owing to its neutral buoyancy the kite does not sink with turning tides.


These kites are designed to have capacities ranging from 150 and 800 kW and will be deployed 50-300 meters into the sea. It's about time we wave goodbye to coal fired plants and welcome wave created energy instead!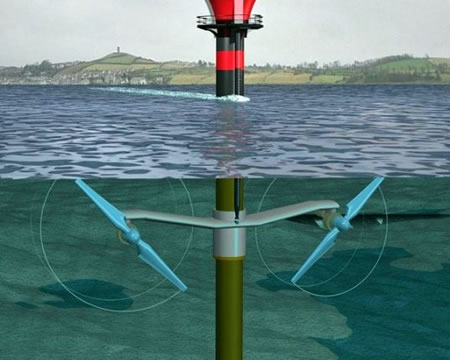 [Inhabitat]